Texas Defensive Driving Online Courses
We only offer courses that are Texas TEA approved which means taking and passing our Texas Defensive Driving course safe, affordable, and easy to do. Since we are online, you also know you will get the highest convenience possible from our Texas Defensive Driving Online Courses.
Easy Chapters to Follow
TEA Approved Online Courses
Simple Quizzes To Pass
Live Support To Help Along The Way

Skip the Boring Driving Classroom
Whether you've been sent safety driving school by a TX municipal court or just wanted to sharpen your Defensive Driving skills, our online programs are exactly what you need! Get the Texas defensive driving internet course that is separated into easy to read units that are accessible easily over the web. What does this mean for you? You get to avoid the long winded lectures you'll find in the traditional over-crowded defensive driving classroom.
The Course That Wants You To Succeed
One nice benefit of learning online is the flexibility you have to learn at your own pace. Because you get to choose how fast or how slow to read each chapter, you will be more likely to grasp the information in each chapter and actually learn something from your defensive driving experience.
Login and Out As Needed
Feel free to jump right in and take the course all in one sitting, though breaking it up might be more enjoyable for you. Maybe start a couple lessons in the morning, take a break, and then pick back up in the afternoon. In fact, you have unlimited logins, so you can break the course up into as many little pieces as you want. Or, if you are ambitious, you can just sit down and finish the course all at once.
DPS State Approved by the TEA
Each of our TX Online Defensive Driving courses are approved by the DPS TEA (Texas State Department of Public Safety/Texas Education Agency). That's good news for any licensed driver in Texas because no matter where you live, our online defensive driving programs are accepted and come with a course completion certificate.

Hidden Fees Are Not Our Style
$25. That's right, twenty five dollars. That's it, no strings attached, no surprise fees. $25 gives you our awesome online Defensive Driving course, a course completion certificate(s) for your ticket dismissal and/or insurance discount, and free processing. Furthermore, $25 is the lowest price allowed by state law for any defensive driving course. You can't beat our price and you won't find a better course.
Get Your DPS Driving Records
Though some traffic courts do not ask for your Driver Record, the majority of TX courts do! Check with your specific court to see if they require a driving record, and if they do, we can provide you with an official TXDPS Driver Record too.
What More Do You Need To Know?
Now you know all there is to know about Texas Defensive Driving: for only $25 you get a great safety driving course that is DPS/TEA approved, 100% online, comes with unlimited logins, and includes an official completion certificate. Get it all without the pain of classroom Defensive Driving, only at www.TexasDefensiveDriving.com.
Why TexasDefensiveDriving.com is Right for Your Defensive Driving Needs:
Timely Defensive Driving Certificate Processing
Your Completion certificate is included and mailed directly to you for free after you finish your Texas defensive driving program. This certificate is required in order to have your ticket erased, so getting it to you a in a timely manner is important to us because we know it's important to you.

Defensive Driving Courses for Insurance Discounts
TX offers great insurance discounts for eligible residents who complete an accredited defensive driving program. To see if you qualify for a defensive driving program insurance discount, contact your insurance agent today. Most residents qualify!

Quality Customer Care with Texas Defensive Driving
We may offer the very lowest defensive driving price possible, but our customer service staff is second to none. We have a fully staffed friendly and understanding support team ready to assist you. Contact us by phone or email, whatever is easiest for you - we'll be happy to answer your defensive driving questions in a friendly and timely manner! And don't worry, se habla espanol tambien!

Interactive Computer Lessons
There are two types of boring traffic ticket schools: Sitting in a dark classroom hours on end or taking a makeshift online course that puts you to sleep. Never fear, with Texas's defensive driving course you'll skip the boredom with our exciting and information packed online course. It's the best in TX!



Why Take Risks When it Comes to Your Safety?
TexasDefensiveDriving.com has teamed up with the leader in the Online-defensive-driving: The Online Traffic School, Inc. When you choose a Texas defensive-driving class to dismiss your ticket, you get on line Defensive Driving for a low sale price along with the best State Approved Online-Defensive-Driving courses available - now that's Defensive Driving you can bank on!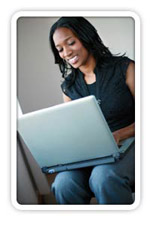 Dismiss your ticket online without any hassles!
Don't waste your time driving to a boring classroom when you can take your state approved defensive driving entirely online. With TexasDefensiveDriving.com you can get your traffic ticket dismissed without stress. Our online and educational defensive driving course is guaranteed to deliver exactly what you need to take care of your traffic safety needs in a timely, TX approved manner.