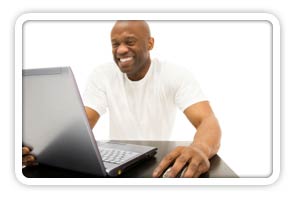 San Antonio Department of Public Safety Links
Looking for answers to all of your San Antonio drivers license questions? We strongly recommend that you visit the official Bexar County DPS website to obtain the latest traffic rules, traffic laws, and vehicle regulations. While we are happy to provide San Antonio drivers with driving resources and quality defensive driving programs, the TXDPS always has the most accurate and up-to-date information. We hope that you will find this list of the most popular San Antonio, TX DPS links helpful.
San Antonio TX Online DPS Services
San Antonio Driver License and Identification Card Information
Teen Driver Information in San Antonio
San Antonio Commercial Driver License Information (CDL)
Publications, San Antonio Handbooks, and Forms
Reinstate San Antonio Driving Privilege
San Antonio Driver Record Report
Additional Bexar County Information
---
San Antonio DPS Office Locations
San Antonio Pat Booker
Address
1633 Pat Booker Road
SAN ANTONIO, TX 78148
General Information
210-945-1900
Days and Hours Open:
| | | | | |
| --- | --- | --- | --- | --- |
| Monday | Tuesday | Wednesday | Thursday | Friday |
| 8:00 -5:00 | 8:00 -5:00 | 8:00 -7:00 | 8:00 -5:00 | 8:00 -5:00 |
San Antonio Babcock
Address
1258 Babcock Road
SAN ANTONIO, TX 78201-6644
General Information
210-737-1911
Days and Hours Open:
| | | | | |
| --- | --- | --- | --- | --- |
| Monday | Tuesday | Wednesday | Thursday | Friday |
| 08:00 -05:00 | 08:00 -05:00 | 08:00 -07:00 | 08:00 -05:00 | 08:00 -05:00 |
San Antonio New Braunfels
Address
6502 South New Braunfels Ave
SAN ANTONIO, TX 78223-3099
General Information
210-531-2241
Days and Hours Open:
| | | | | |
| --- | --- | --- | --- | --- |
| Monday | Tuesday | Wednesday | Thursday | Friday |
| 08:00 -05:00 | 08:00 -05:00 | 08:00 -07:00 | 08:00 -05:00 | 08:00 -05:00 |
San Antonio General McMullen
Address
1803 South General McMullen
SAN ANTONIO, TX 78226-1127
General Information
210-436-6611
Days and Hours Open:
| | | | | |
| --- | --- | --- | --- | --- |
| Monday | Tuesday | Wednesday | Thursday | Friday |
| 08:00 -05:00 | 08:00 -05:00 | 08:00 -07:00 | 08:00 -05:00 | 08:00 -05:00 |
---
**The following information pertains to TexasDefensiveDriving.com's online San Antonio Texas Approved Defensive Driving course and is not owned or operated by the Texas Department of Transportation

Taking a San Antonio Defensive Driving Course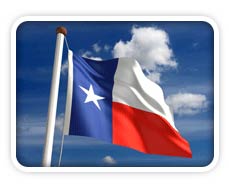 You are eligible for a San Antonio Driver's Safety Course if:
You possess a valid San Antonio driver's license
Have not taken a defensive driving class in Bexar or anywhere in TX within the last twelve months
You are not holding a CDL (commercial drivers license)
If you are under 17, you must get assistance from a parent or guardian
Make sure you request defensive driving from the appropriate Bexar court PRIOR to taking a defensive driving course.
The Lowest Priced Safety Course in San Antonio
Great news for San Antonio drivers and all drivers in Bexar County! Our defensive driving class price is normally $25 - that means you pay the lowest price the State of Texas allows!

A True Defensive Driving Leader
TexasDefensiveDriving.com has teamed up with the leader in the on line defensive driving traffic school business: The Online Traffic School, Inc. When you choose our course, you get on line safety course for cheap along with the best Texas TEA state approved on line defensive driving courses available - now that's a defensive driving school in San Antonio you can count on!

---
High Volume Traffic Ticekts Areas - San Antonio | Bexar County | TX
Want to avoid getting a ticket? Here's some much talked about areas that San Antonio drivers have reported getting pulled over or seeing other San Antonio motorists being pulled over. Commonly known as speed traps, these areas are under heavy patrol by the San Antonio PD. Your best bet is to not speed in the first place. If you do get ticketed, taking one of our TexasDefensiveDriving.com online defensive driving courses can erase your ticket. The noted speed traps are:
35n bound access rd. between somerset rd. and zarzamora San Antonio, Texas
Evans Rd. halfway between Bulverde & TPC Parkway San Antonio, Texas
O'Connor Road near Stahl Rd San Antonio, Texas
Exit off 1604 to UTSA San Antonio, Texas
Bluemel Rd, between Wurzbach and Fredericksburg San Antonio, Texas
---
Major Freeways in San Antonio - Bexar County - Texas
Bexar County is accessible by these major highways and freeways:
Interstate 410 - Connally Loop - simply called Loop 410 (four-ten) by locals is a 53-mile inner beltway around the city.
U.S. Highway 90 - Cleto Rodriguez Freeway (West) through Uvalde and Del Rio to its western terminus at I-10 in Van Horn. Prior to I-10 East and US 90 West expressway being built US 90 traveled through the west side via West Commerce St. (westbound) and Buena Vista St. (eastbound) and Old Hwy 90. On the east side it traveled along East Commerce St. to its current alignment which runs concurrent with I-10 East to Seguin.
Interstate 35 – Pan Am Expressway (Northeast/Southwest) - runs south toward Laredo and runs north toward Austin, Dallas–Fort Worth, Oklahoma City, Kansas City and Minneapolis
Interstate 37 - Lucian Adams Freeway (Southeast) - runs from San Antonio through its junction with U.S. Highway 281 south (Edinburg and McAllen) near Three Rivers and into Corpus Christi through its junction with U.S. Highway 77 south (Kingsville, Harlingen and Brownsville) to its southern terminus at Corpus Christi Bay.
Interstate 10 – McDermott Freeway (Northwest) runs west toward El Paso, Phoenix and Los Angeles. Jose Lopez Freeway (East) runs east toward Houston, New Orleans and Jacksonville
State Highway 151 - Stotzer Freeway runs from US Hwy 90 West through Westover Hills which includes SeaWorld to its western terminus at State Loop 1604.
State Loop 1604 – Charles W. Anderson Loop—simply called 1604 (sixteen-oh-four) by locals—is a 96-mile outer beltway around San Antonio
State Loop 353 - Nogalitos Street and New Laredo Highway is the business loop for I-35 South.[48]
U.S. Highway 281 - McAllister Freeway (North) to Johnson City and Wichita Falls. Southbound, it runs concurrent with I-37, then I-410 for 4 miles (6 km), then heads south to Pleasanton. Prior to I-37 and McAllister Fwy. being built US 281 traveled through the north side via San Pedro Ave. and the south side via Roosevelt Ave.
U.S. Highway 87 - Southbound to Victoria along Roland Avenue then Rigsby Avenue. It runs concurrent with I-10 for 52 miles (84 km) where it goes to San Angelo northbound.
U.S. Highway 181 - Starts 0.5 miles (0.8 km) south of I-410/I-37/US 281 interchange and heads toward Corpus Christi via Beeville. Prior to I-37 being built US 181 traveled along Presa St. from downtown to its current alignment.
State Loop 368 - Broadway and Austin Highway is the business loop for I-35 North.[47]
State Loop 13 - Is the city's inner loop on the south side serving Lackland AFB, Port San Antonio, South Park Mall and Brooks CityBase traveling along Military Dr. on the south side and WW White Rd. on the east side to its junction with I-35/I-410. The northern arc of the loop is now I-410.
State Highway 16 - From Freer, it runs concurrent with I-410 for 17 miles (27 km) along southwest San Antonio, over to Bandera Road to Bandera.
State Loop 345 - Fredericksburg Road is the business loop for I-10 West/US-87 North.[46]
---