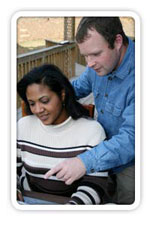 Dallas Texas DPS Links
Looking for answers to all of your drivers license questions? We strongly recommend that you visit the official TX DPS website to obtain the latest traffic rules, traffic laws, and vehicle regulations. While we are happy to provide Dallas drivers with driving resources and quality defensive driving programs, the TXDPS always has the most accurate and up-to-date information. We hope that you will find this list of the most popular Dallas, TX DPS links helpful.
Dallas, TX Online DPS Services
Dallas Driver License and Identification Card Information
Teen Driver Information in Dallas
Dallas Commercial Driver License Information (CDL)
Publications, Dallas Handbooks, and Forms
Reinstate Dallas Driving Privilege
Dallas Driver Record Report
Additional Dallas Information
---
Common Dallas TX Speed Traps
Want to avoid getting a ticket? Here's some much talked about areas that Dallas drivers have reported getting pulled over or seeing other Dallas motorists being pulled over. Commonly known as speed traps, these areas are under heavy patrol by the Dallas PD. Your best bet is to not speed in the first place. If you do get ticketed, taking one of our TexasDefensiveDriving.com online defensive driving courses can erase your ticket. The noted speed traps are:
I-45 Northbound between mile markers #244-267 Dallas, Texas
On I 35 E at Italy, Texas Dallas, Texas
Main St./Abrams by Lakewood Library Dallas, Texas
West bound Bruton road at the curve before Second avenue Dallas, Texas
Coit Rd. Just After You Exit Going North from N. Central Expy. (U.S. Hwy. 75) Dallas, Texas
---
Dallas City Links
---
Dallas DPS Office Locations
Dallas Downtown
Address
1500 Marilla 1B SouthCity of Dallas Building
DALLAS, TX 75201-6300
General Information
214-651-1859
Days and Hours Open:
| | | | | |
| --- | --- | --- | --- | --- |
| Monday | Tuesday | Wednesday | Thursday | Friday |
| 08:00 -05:00 | 08:00 -05:00 | 08:00 -05:00 | 08:00 -05:00 | 08:00 -05:00 |
NO written or driving examinations are administered at this location. Office processes renewals and duplicate transactions ONLY.
Dallas East
Address
11411 E Northwest Highway Ste 111
DALLAS, TX 75218
General Information
214-553-0033
Days and Hours Open:
| | | | | |
| --- | --- | --- | --- | --- |
| Monday | Tuesday | Wednesday | Thursday | Friday |
| 08:00 -05:00 | 08:00 -05:00 | 08:00 -07:00 | 08:00 -05:00 | 08:00 -05:00 |
Dallas Southwest
Address
5610 Red Bird Center Drive Ste 500
DALLAS, TX 75237
General Information
214-330-3958
Days and Hours Open:
| | | | | |
| --- | --- | --- | --- | --- |
| Monday | Tuesday | Wednesday | Thursday | Friday |
| 08:00 -05:00 | 08:00 -05:00 | 08:00 -07:00 | 08:00 -05:00 | 08:00 -05:00 |
---
**The following information pertains to TexasDefensiveDriving.com's online Dallas Texas Approved Defensive Driving course and is not owned or operated by the Texas Department of Transportation

Dallas Defensive Driving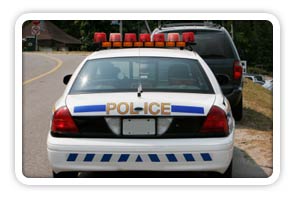 Texas Defensive Driving program's are designed to be easy, fast, fun, and affordable. Dallas drivers needing to reduce points on their driving record, get an insurance discount, and refresh their knowledge of Texas driving laws can take our TX state approved course online. Here's how it works:
Register online for our Texas Education Agency approved defensive driving safety course - pay later if you want.
Start reading our Dallas online defensive driving safety program from the comfort of your own home, at your own pace. The timed lessons will help keep you on track.
After you finish our course and have made payment, we send your TX online defensive driving safety completion certificate straight to you. Just be sure to pay all the court required fees and that your Dallas County court has received your completion certificate prior to your assigned due date.
Who is qualified to take our Defensive Driving Classes in Dallas
If you are a Texas DPS licensed driver of any age and received your traffic ticket in Dallas, state law allows you to dismiss your traffic ticket with TexasDefensiveDriving.com. It's that simple!

A True Defensive Driving Leader
TexasDefensiveDriving.com has teamed up with the leader in the on line defensive driving traffic school business: The Online Traffic School, Inc. When you choose our course, you get on line safety course for cheap along with the best Texas TEA state approved on line defensive driving courses available - now that's a defensive driving school in Dallas you can count on!