Why Taking Defensive Driving in Plano is a Must
Being able to stay home is one of the biggest positive feedback points we get from our Plano students. Single parents love that they don't have to get a baby sitter for the day. Or what if you're expecting a UPS or FedEx package and want to be home to receive it? Other students love having the radio on or the big game on in the background while taking the course - you definitely can't do that if you attend a traditional defensive driving class. And with online defensive driving from home, you certainly don't need special permission to go get a snack or if you need to use the restroom.
Online Lessons Our Defensive Driving Class is 100% online and simple to pass! Get your ticket erased and earn your insurance discount in no time:
Simply read through the 6 online lessons
Complete some basic review questions at the end of each lesson
There is NO final exam, so don't stress!

Believe it or not, taking defensive driving online will actually teach you a thing or two that you might not learn while in a boring, sleepy classroom. Why? Because when you learn online, you go at your own pace and are actually more likely to absorb the course information and retain it. There's no classroom lecture for you to fall asleep to when you go online. Instead, if you get tired, just log off and take a nap. Then come back later when you are refreshed and pick up where you left off. Nice!
The money savings is always an appealing advantage of taking defensive driving class online. When you consider you don't spend any gas money driving to and from some out of the way Plano, TX classroom, you don't pay for parking, and you save money by eating lunch at home - online defensive driving is definitely the cheapest defensive driving course choice in Texas you can make.
Collin County Defensive Driver School
Collin County, part of the Dallas Fort Worth Metroplex, is home to hundreds of thousands of licensed drivers. If you are a licensed driver, regardless of age, chances are that you can take a defensive driving safety course to earn ticket dismissal and insurance discounts. Residents of Dallas TX, Allen TX, Frisco TX, McKinney TX, Plano TX, Richardson TX, Wylie TX, and Murphy TX are encouraged to register at least once every three years to continue receiving an insurance discount.
How to Go To Defensive Driving In Plano Texas
Register online for our Texas Education Agency approved defensive driving safety course - pay later if you want.
Start reading our Plano online defensive driving safety program from the comfort of your own home, at your own pace. The timed lessons will help keep you on track.
After you finish our course and have made payment, we send your TX online defensive driving safety completion certificate straight to you. Just be sure to pay all the court required fees and that your Collin court has received your completion certificate prior to your assigned due date.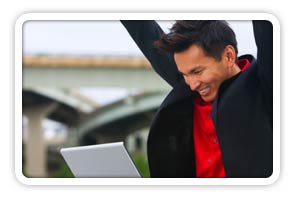 Court Certificate Included | Insurance Discount Certificate Included
When you finish your Plano defensive driving course in Collin County, you'll be issued your Certificate of Completion! This will help you dismiss your TX Traffic Ticket and if you are in a hurry to beat a court deadline, you can take advantage of our optional 2nd day, next business day, and overnight FedEx certificate delivery options.

How Long Does The Course Last?

Our online defensive driving course is designed to take the same amount of time as a traditional in-class Plano defensive driving course and will take 6 hours to complete. Though timed, the great thing about our course is that you can go at your own pace with nobody sitting over your and making you speed along. We know everyone learns at different speeds, and our Plano online program lets you take the time you need to absorb the material.
What Are Reasons I CANNOT Take a Defensive Driving Course?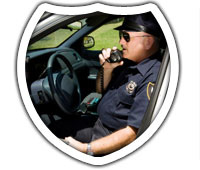 You may be eligible to take a Driving Safety Course (DSC) on any one of the moving violations shown on the ticket you were issued. You cannot take more than one driving safety course per year in Plano or anywhere in the State of Texas to get a ticket dismissed. Also, if you were ticketed for any of the following violations, you may not be eligible to take a Plano Driving Safety Course for that particular violation:
Ticketed while driving in a Construction Zone when construction workers are present
Cited while riding a bicycle or riding a man-powered vehicle that is not a car
No auto insurance or failure to maintain financial responsibility
Leaving the scene of a collision in Collin County
Speeding ticket for 25 mph or more above the posted speed limit in Plano
Illegally Passing a School Bus
Also note: If you held a commercial driver license at the time of the traffic violation issuance, you are not eligible to take Defensive Driving Safety Courses, even if you were driving a non-commercial vehicle at the time of being cited.
Currently, TexasDefensiveDriving.com services all cities within Collin County, including residents of the Dallas/Fort Worth Metroplex area and the following neighboring Texas cities and towns:
Allen Defensive Driving
Anna Defensive Driver Course
Blue Ridge Driver Safety Course
Carrollton Driving School
Celina Defensive Driving Course
Copeville Online Defensive Driving
Dallas Online Defensive Driving School
Fairview Defensive Driving School
Farmersville Defensive Driving
Frisco Defensive Driver Course
Garland Driver Safety Course
Josephine Driving School
Lavon Defensive Driving Course
Lowry Crossing Online Defensive Driving
Lucas Online Defensive Driving School
McKinney Defensive Driving
Melissa Defensive Driver Course
Murphy Driver Safety Course
Nevada Driving School
New Hope Defensive Driving Course
Parker Online Defensive Driving
Plano Online Defensive Driving School
Princeton Defensive Driving School
Prosper Defensive Driving
Richardson Defensive Driver Course
Royse City Driver Safety Course
Sachse Driving School
St. Paul Defensive Driving Course
Westminster Online Defensive Driving
Weston Online Defensive Driving School