Online Defensive Driving in Corpus Christi | Benefits
When you take a traffic safety course online, you get the option of doing that course from literally anywhere you can get online. Just think of the possibilities! We've had students take their course from home, school, at work, a coffee shop, and even while on vacation.
A huge benefit of taking a defensive driver course online in Nueces County is the convenience of being able to login and logout whenever and as frequently as you want. Break the course up into smaller sessions if you want, or if you are in a hurry to finish, you can do it all in one 6-hour session from your home PC.
The money savings is always an appealing advantage of taking defensive driving class online. When you consider you don't spend any gas money driving to and from some out of the way Corpus Christi classroom, you don't pay for parking, and you save money by eating lunch at home - online defensive driving is definitely the cheapest defensive driving course choice you can make.

Approved by ALL Nueces Courts For Dismissing Traffic Tickets
Our online defensive-driving programs are approved by the State of Texas DPS | TEA - so regardless of where you live in the state of Texas, including Agua Dulce, Aransas Pass, Banquete, Bishop, Chapman Ranch, Corpus Christi, Driscoll, Ingleside, La Paloma-Lost Creek, North San Pedro, Petronila, Port Aransas, Rabb, Rancho Banquete, Robstown, San Patricio, Sandy Hollow-Escondidas, Spring Garden-Terra Verde, Tierra Grande, or Violet, our home study traffic citation and insurance defensive driving class will be approved and accepted by your court!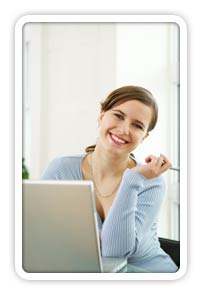 How Do I Pay For The Course?
You have 3 different payment options for your online defensive driving course: credit card online, credit card over the phone, or check by mail. Our website is secure and your credit card information will not be shared with anyone. If you choose to mail payment, make sure to send the check before you complete the course, or your certificate cannot be mailed to you.

Be A Safer Corpus Christi Driver
Sure, our online Corpus Christi defensive driving class save you time, dismiss your traffic ticket, and get you an insurance discount. But don't over look a huge benefit of our course: you will become a more informed, more knowledgeable, and safer defensive driver.
The Cheapest Price Allowed to By Corpus Christi, Texas Law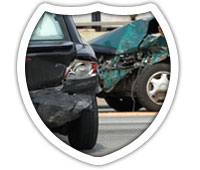 Great news for Corpus Christi drivers and all drivers in Nueces County! Our defensive driving class price is normally $35, but with TexasDefensiveDriving.com you get an additional $10 off - that means you pay as low as $25 - the LOWEST allowed price in the state of TX!
What Happens If I Don't Pass
Great news! In order to pass the course, you must complete 6 easy sections, each with quiz questions you can't fail, since you have unlimited chances to score 70% or higher. We want Corpus Christi residents to pass our course.
How It Works

You are eligible for a Corpus Christi Driver's Safety Course if:
You possess a valid Corpus Christi driver's license
Have not taken a defensive driving class in Nueces or anywhere in TX within the last twelve months
You are not holding a CDL (commercial drivers license)
If you are under 17, you must get assistance from a parent or guardian
Make sure you request defensive driving from the appropriate Nueces court PRIOR to taking a defensive driving course.
No Class To Attend, Online 24 Hours a Day
Access our course online 24/7/365 - no matter where you live in Nueces or what your schedule is, our flexible Texas Online Driver Improvement Course fits your needs. We proudly provide defensive driving programs to the following cities and towns:
Agua Dulce Defensive Driving
Aransas Pass Defensive Driver Class
Banquete Defensive Driving Course
Bishop Defensive Driving Program
Chapman Ranch Driver Safety Course
Corpus Christi Driving School Course
Driscoll Defensive Driving
Ingleside Defensive Driver Class
La Paloma-Lost Creek Defensive Driving Course
North San Pedro Defensive Driving Program
Petronila Driver Safety Course
Port Aransas Driving School Course
Rabb Defensive Driving
Rancho Banquete Defensive Driver Class
Robstown Defensive Driving Course
San Patricio Defensive Driving Program
Sandy Hollow-Escondidas Driver Safety Course
Spring Garden-Terra Verde Driving School Course
Tierra Grande Defensive Driving
Violet Defensive Driver Class